Peter  (Christian ) and Zuhura (Muslim) met at work, Peter had been contracted to do a photography job for the company that Zuhura was interning at. It was not love at first sight. She says he had dreadlocks and looked like a player. He, on the other hand, didn't even notice her. After working together a number of times, their friendship grew.
View their gallery of images here: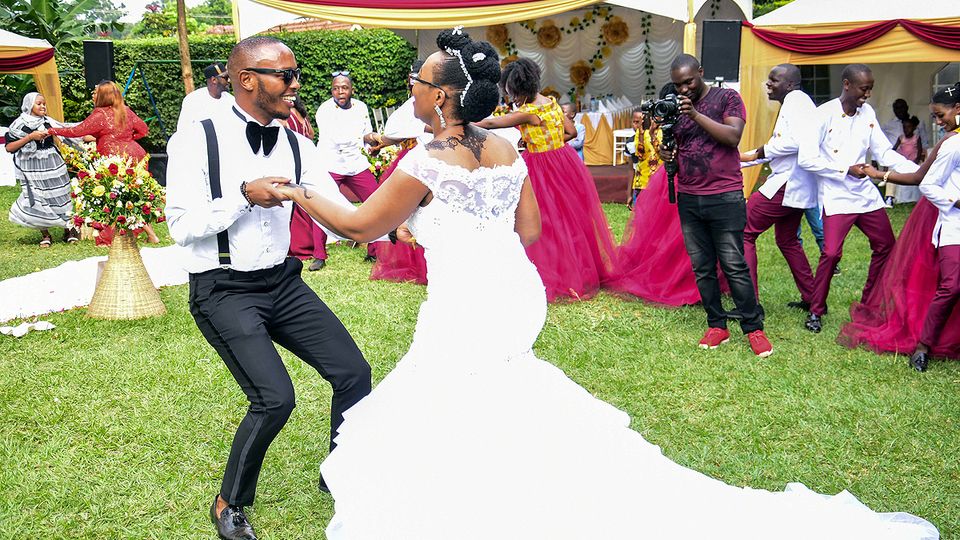 At this point, Zuhura was in a relationship with someone who wasn't treating her right. She used to share all her relationship problems with Peter and at some point, he asked if he could meet the guy who treated her badly. It didn't happen. One day she told Peter that she had broken up with her boyfriend and on the same day he asked her to be his girlfriend.
Their ceremony
Since the couple came from different religions, Peter and Zuhura decided to have a Muslim and Christian wedding ceremony. Both the Sheik and Pastor officiated at their wedding. 
Here are some elements that made their wedding perfect:

Our Perfect Wedding airs every Thursday at 7:30 pm. Follow the conversation Facebook, Twitter and Instagram.