This week, we ululated along as we witnessed Brian and Mariam's perfect nuptials. There was pomp, there was glamour and there was everything we have come to expect from an #OPWKenya wedding. Here's a look at the couple's love story, as well as their fabulous wedding ceremony. 
How they met 
Brian and Mariam met in 2004 -at - Kenyatta International Conference Centre in the City Square of Nairobi where a music festival was being hosted. The couple had a -brief interaction, but didn't exchange numbers. The two then went their separate ways but the groom, unable to get Mariam out of his mind, wrote the bride letters professing his admiration. Despite Brian's best efforts, Mariam ignored his advances and didn't give in. 
Reconnecting 
The couple who had lost touch after high school, later reconnected in 2009. Brian travelled to Mombasa to surprise Mariam who was shocked to discover this was his first trip to Mombasa – and that he had chosen to travel specifically for her. Seeing Brian's determination seemed to evoke the right emotions, and Mariam started developing feelings for him. One thing led to another – and the rest, as they say, is history. 
The proposal 
In the throes of the romance, Brian left to further his studies abroad and the long distance relationship started to take its toll on the couple after a while. Fearing she would give up on the relationship, Brian set Mariam up by making her plan her own proposal, unknowingly. Mariam thought she was planning her friend's proposal, only to be surprised by Brian, who had flown back home to ask for her hand in marriage. 
The wedding 
Brian and Mariam's wedding was a lively garden affair that saw family and friends gather to celebrate the couple's union. The groom chose classic navy blue as the theme colour for the groomsmen's suits, while the bridal party were a collective vision in pink. Take a look at the ceremony – through the lens.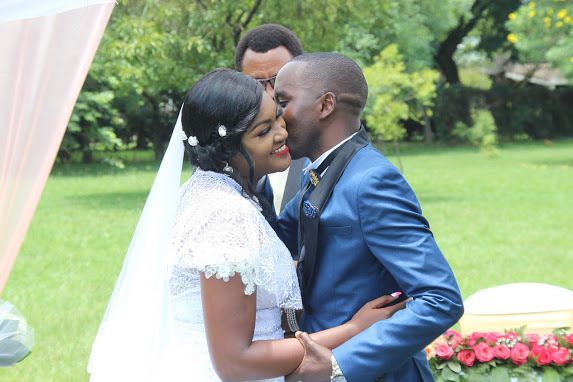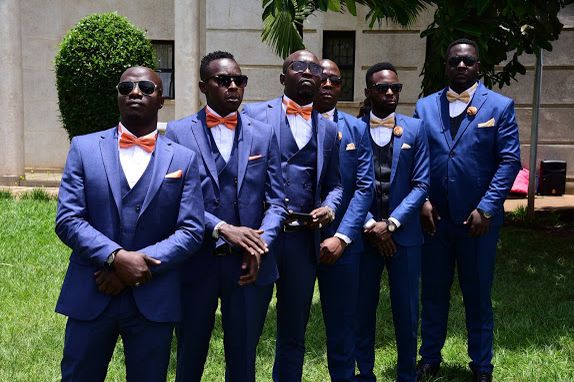 Photographer: Alphonce Oyamo
For more information on Maisha Magic Plus, click here. Don't forget to join the conversation on social media by visiting the Maisha Magic Plus pages and using the official hashtag #MaishaMagicPlus.